Wall Mounted Stair Oak Handrail Kit
Product Code: Wall Mounted Stair Oak Handrail Kit
Availability: In Stock
Wall Mounted Stair Oak Handrail Kit
This Oak wall mounted handrail kit is ideal for any home where that extra bit of safety is required. Whether it's for young children or the elderly, this handrail kit is an all in one package that contains everything you need to improve your stairs.
Each Wall Mounted Stair Handrail Kit Contains:
2 x Brushed Nickel End Caps
4 x Brushed Nickel Wall Brackets
3 x 1200mm x 54mm Lengths of pre-finished oak handrail
We ship all our stair parts throughout Ireland
Related Products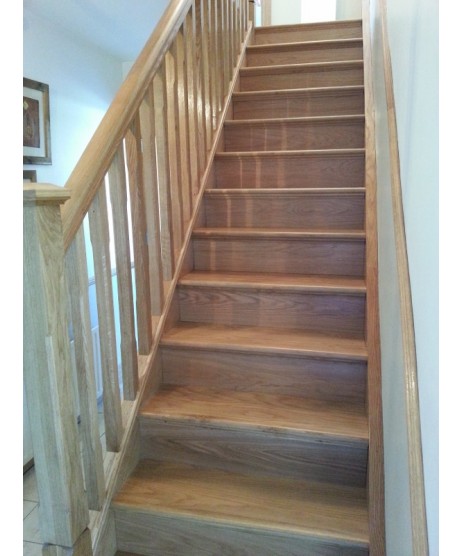 Oak Stairs Refurbishment Kit contains 1 x Oak Step Prefinished Sealed & Lacquered 1000x17x290mm ..
€109.00
€115.00
Ex Tax: €88.62
Zoo Hardware 55mm handrail bracket ZAB70 heavy weight braket ideal for timber handrail. Finished in ..