Balterio Grande Narrow 082 Linnen Oak
Brand: Balterio
Product Code: Balterio Grande Narrow 082 Linnen Oak
Availability: In Stock
| | |
| --- | --- |
| 2.054 sq/meters per box | Square meters per box |
| €35.88 sq/metre | Price per square meter |
| €29.90 sq/yard | Price per square yard |
Balterio Grande Narrow 082 Linnen Oak 9mm gives the appearance of real wood but has the durability of laminate and now comes with a waterproof click system. This flooring offers a stylish grey look with a weather plank effect.
Balterio Grande Narrow 082 Linnen Oak 9mm Laminate Flooring V-Groove AC4 2.0541m2 HDF Core
Thickness: 9mm
Width: 167mm
Length: 2050mm
Edge Detail: 4-Sided V-Groove
Pack Size: 2.0541m2
Rating: AC4 - Residential Use / Light Commercial
Residential Warranty: 25 Year Commercial Warranty: 12 Year
The ultra high definition , real wood sensation and natural variety as well as a parquet beveled edge on all 4 sides gives depth to each plank, and adds extra clarity and character to your home. Each beveled board makes this laminate difficult to differentiate between it and real oak flooring.
With its easy to click together, FXP click boards, it makes DIY that little bit easier!
Grande not only looks good, the planks are also water-repellent. Thanks to the HydroShield protection, no water can seep into the click joints. Grande can even be wet-mopped and easily stands up to water spills. This makes Grande the ideal laminate floor for installing in living areas and bedrooms, right through to the kitchen and bathroom.
We Deliver our floors throughout Ireland.
Pricing Info Floors
Square meters per box
2.054 sq/meters per box
Price per square meter
€35.88 sq/metre
Price per square yard
€29.90 sq/yard
Related Products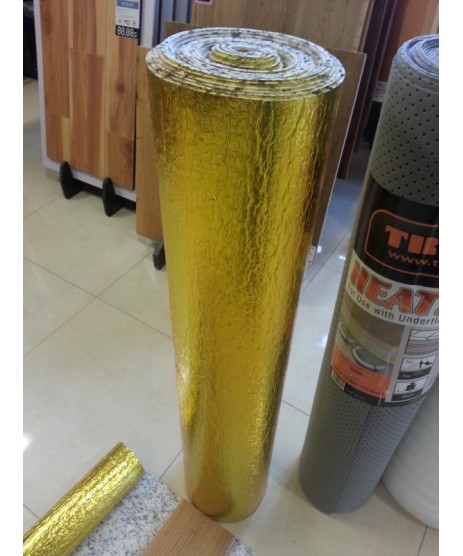 Our Vista Gold Foil High Density Foam Based Underlay has a Gold Foil Moisture Barrier Along With an ..
€35.90
€42.00
Ex Tax: €29.19
Footfall Serenity underlay is ideal for any Laminate or Timber. The Serenity Silver foil underlay ca..
€38.90
€41.00
Ex Tax: €31.63